Regular price
Sale price
$15.00 USD
Unit price
per
Sale
Sold out
This "Why I Teach" DIY tote kit comes with a 7"x4.89" black "Why I Teach" rainbow supply DECAL in black and the pre-printed tab INSERTS (1/5 cut, 1/2"x2") for putting together your teacher tote.
**THIS PRODUCT DOES NOT INCLUDE THE CLEAR TOTE OR THE FILE FOLDERS AND PLASTIC TABS.** In order to allow my customers to easily pick their preferred color choices and keep my shipping and product prices low, customer will need to purchase these supplies themselves in order to assemble their storage box. Detailed instructions are provided for assembly with links on how to apply the decal and also recommended links for file folders and clear totes.
View full details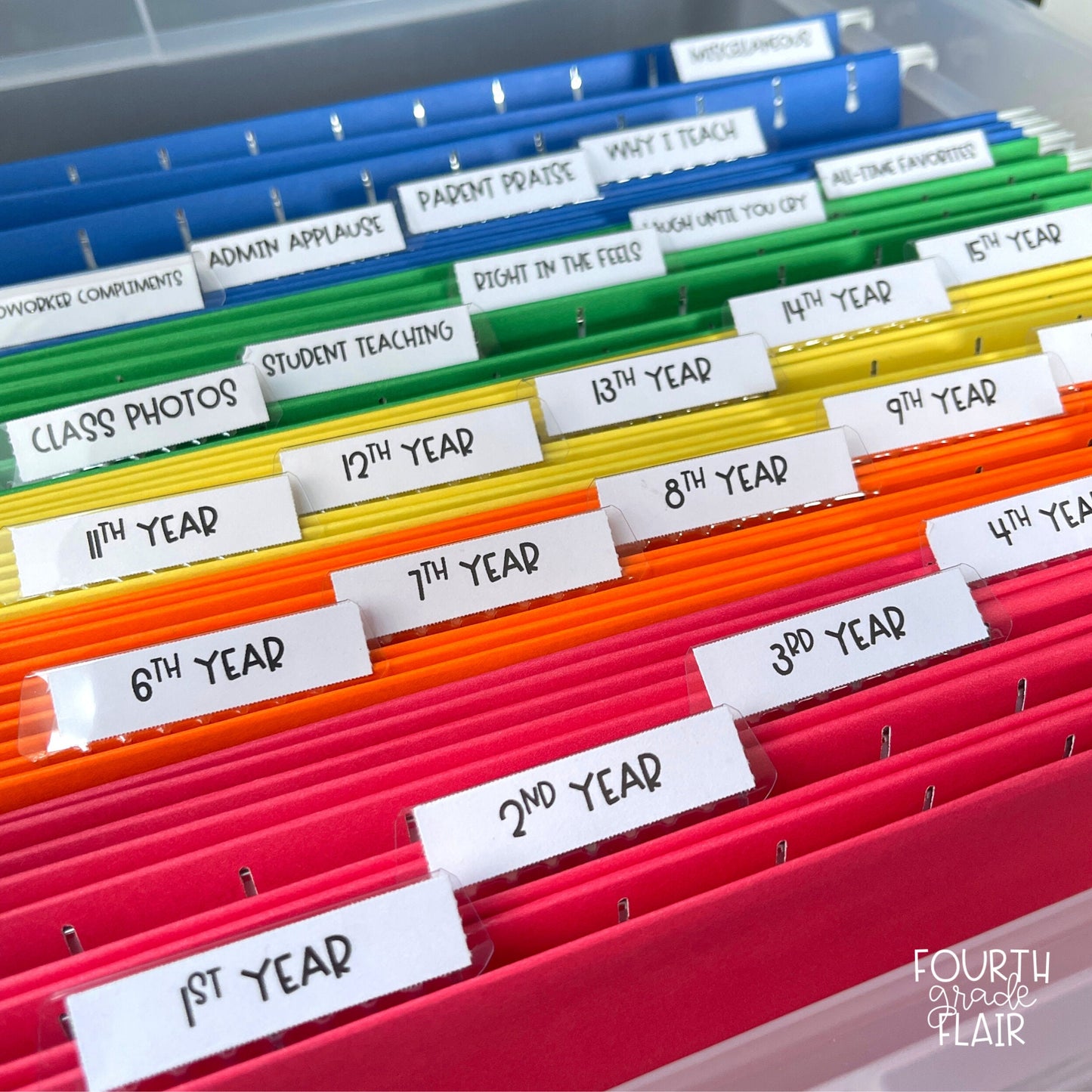 Super CUTE!!
I loved the decals and inserts!! The only issue I had was that the mail smashed the product leaving the inserts bent and the decal ripped a little, but I was able to smooth them out and place the decal on so you couldn't see it. I also 100% recommend using a credit /gift card to get the decal on! I tried using my cricut tool and it wants as effective. Once I sipped the surface with some rubbing alcohol and used an old gift card, the decal went on much smoother. :)
Oh, no! I'm sorry that USPS mishandled the package. I pack them in the rigid mailers hoping to avoid those situations. I'm glad you were able to make it work!
Just what I was looking for….
I have been wanting to make a bin with all the things I keep from students and parents but never found the items to make my idea a reality. Then I came across this and it was made!!! This is such a great product and is exactly what I wanted. I would recommend to anyone!
Thank you so much for your feedback. I'm glad this helped you make your idea a reality much easier!
I love this product and is something I wouldn't have been able to think of myself. I usually keep a binder of mementos from previous years, but those fill up quick. This will last me a very long time!!
I'm so glad you will have this to look back on years from now! Thank you.
This is such an amazing idea. I purchased this to assemble for my friend who is embarking on her teacher journey! She LOVED it! And so did her mom (who is a current teacher). Needless to say, I will be purchasing another set for myself to create for my very own teacher memories!
Received my sticker set and labels for the hanging folders. Great product. So excited to get this put together. Fast shipping and exactly as described. Would recommend this shop to everyone!!
Thank you !! 💕